Admin
Portal
How to Create a Skill Challenge
Perform -> Skills Challenges -> + Add Challenge
Skill challenges are related to courses and allows users to improve their skills on the platform. On creating a new challenge, have attention to the following Steps:
Step 1:
Course: Select the course related to this challenge. Per challenge, you can select one course and challenge your users to do it.
Rules: Provide the rules of the challenge for your users.
Category: Select the category of the challenge, it will appear as tabs to organize challenges.
Tags: Insert the tags of the challenge, that can be found on challenges' filters.
Image: Insert an image related to this challenge.
Language: Select the language of the challenge.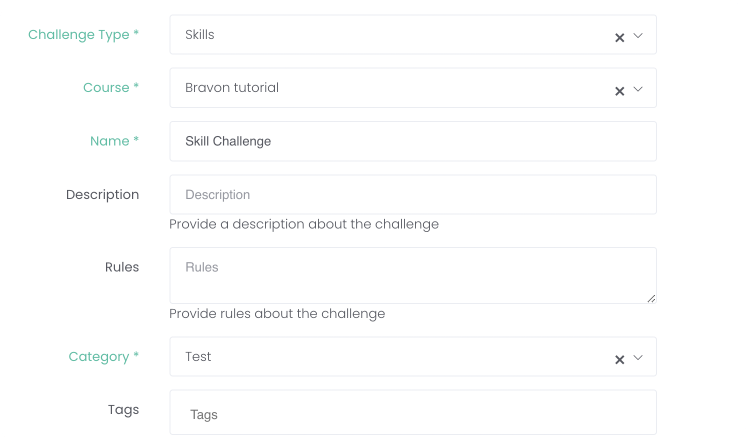 Step 2:
On the second step you only define the points that the user wins if he completes the challenge.
Step 3:
On the third step you will define automatic messages and trophies that will be sent to the user while he completes the challenge. For example, when he reaches 90% of the goal, he will receive the message "You're almost there! Keep going"