How to edit users configurations on Admin Portal
Edit: User Profile and his Poster.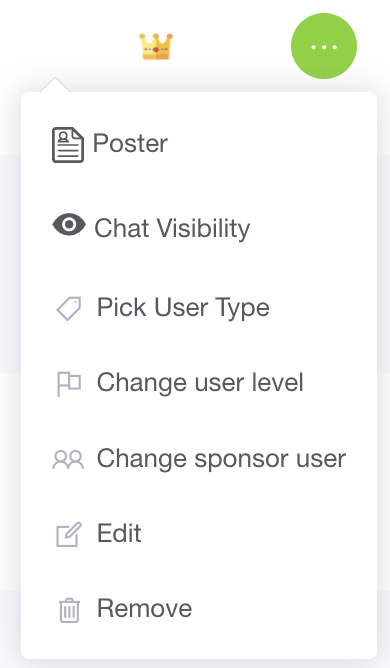 Sponsor: Add or change his sponsor (*Direct Selling Feature)
Connect -> User -> Search for the User -> Select User & Click in the 3 dots* -> Now you can:
*note: if you have a laptop and the 3 dots don't appear, you must scroll left
Chat ​Visibility: If you hide a user from chat he will not show up in chat related features, including direct messages, chat groups, file sharing and others.
Remove: Delete permanently the user from the organization.