How to
create

a Team

Connect -> Team -> + Add Team

Name: Choose a name for the Team.

Team Manager: Choose the Team Manager.

Active Until: Choose a date to end the Team, if needed.

Members: Choose the member or import them from Excel (respect the rules for a successful import).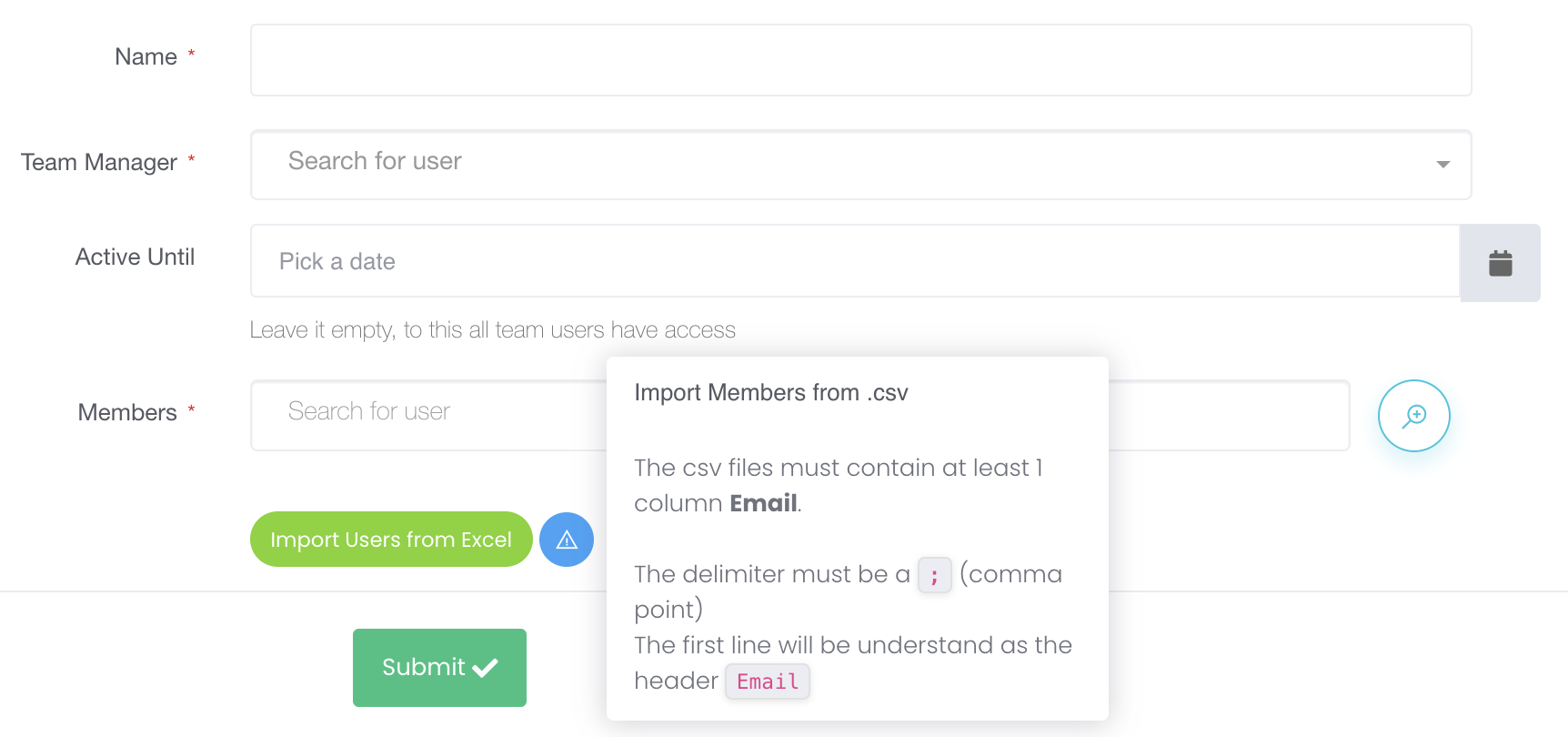 *Direct Selling Feature: Teams will be automatically created for sponsors.